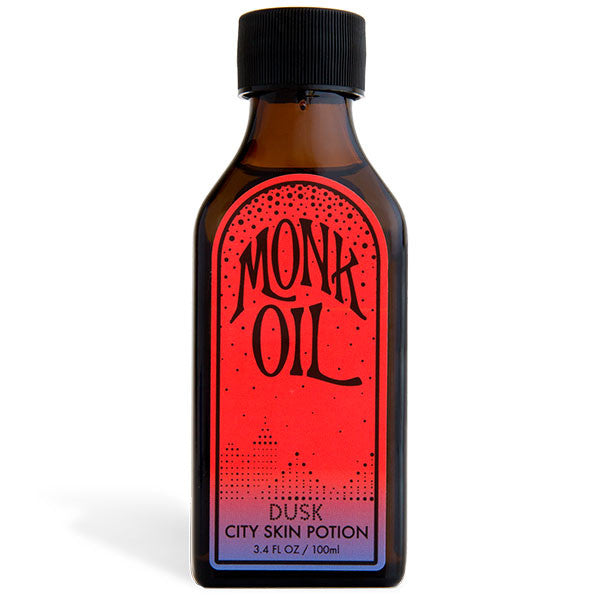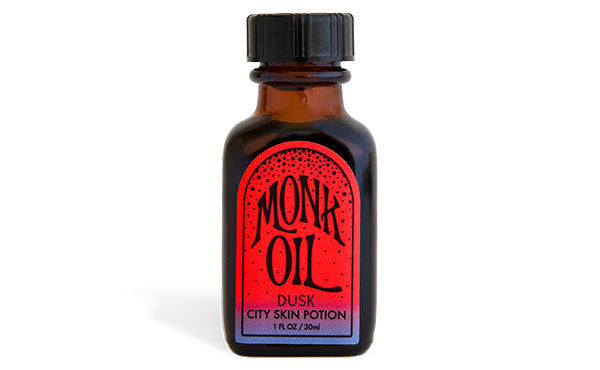 Dusk City Skin Potion
Thriving in the city requires passion and determination. Inspired by a brilliant sunset at dusk, this potion encourages a sexy inner-knowing.
This musky blend contains sustainably harvested Sandalwood Essential Oil to support a balance of physical relaxation and mental alertness. Patchouli Essential Oil is added for its calming and alluring qualities. Rose Absolute Essential Oil brings love and harmony.
Calla Lily flower essence by FES supports integration of our male and female qualities while promoting sexual self-acceptance. An Orange Carnelian is added to each bottle to embolden and enhance vitality. Organic Avocado and Apricot Kernel Oils nourish, hydrate and soften all skin types. This a potion for trailblazers.
Monk Oil City Skin Potion is conjured on New Moons, Full Moons and other auspicious days.
These statements have not been evaluated by the Food and Drug Administration. This product is not intended to diagnose, treat, cure, or prevent any disease.